*** 10% OFF + FREE SHIPPING Within USA, COUPON CODE: 201721 MIN $20 ORDER*** ***To ensure expedited age verification, please use your Facebook e-mail address when checking out***
Eleaf iStick 50W Sub Ohm Box Mod: 50 Watt Variable Voltage
Rechargeable Fill your reusable Hookah Pen with any one of these delicious flavors. Click Here
Product Introduction:iStick 50W is a super upgraded version based on iStick series batteries. Powerful vapor can be generated due to the expanded range of output voltage(2V-10V)/ wattage(5W-50W) with 4400 mAh battery capacity. It retains strong spring connector and wear-resistant stainless steel thread. Moreover, the additional temperature alarm function makes it high-safety even in strong vaping. Great feeling when you hold it because of its size and the rounded edges, while side charging port is also a plus.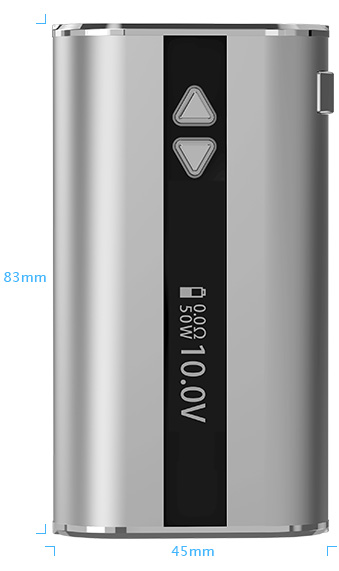 Parameter:Size: 23.0mm * 45.0 mm * 83.0mmColor: black, sliver, red, blueCapacity: 4400mAhThread Type: 510 Thread Rated output voltage: 2.0V-10.0V Rated output wattage: 5W-50W Rated resistance range: 0.2Ω-5ΩFeatures: 1.Expanded Working Range and Larger Battery Capcacity: iStick 50W has a greater progress in working range (voltage: 2V-10V; Wattage: 5W-50W) and battery capacity(4400mAh).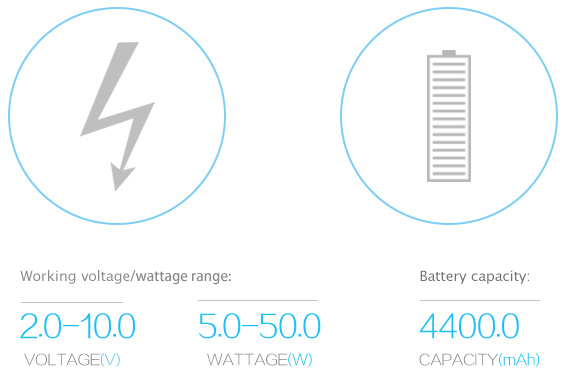 2.Temperature Alarm function: If the temperature of device is over 70℃, the output will shut off automatically and the screen will reflect "Temp Protection" for 5 seconds.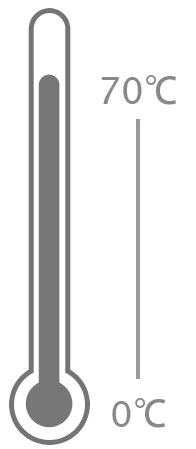 3.Spring Connector and Stainless Steel Thread: The spring connection base ensures its high adaptability. The connecting thread is made of stainless steel which makes it more hard-wearing.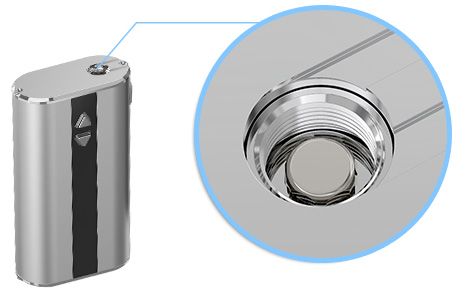 4.Side Charging Port: The USB charging port is on the side of battery which will bring you more convenience.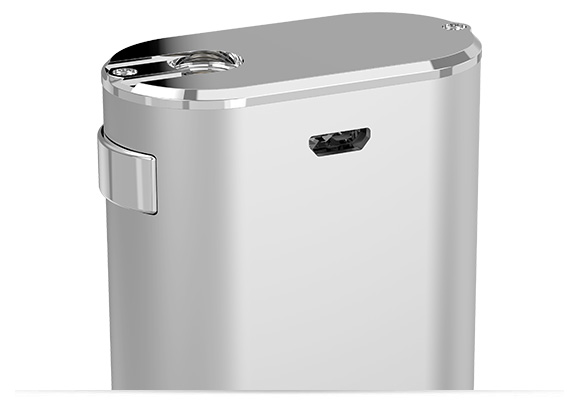 5.Inherit Advantages of iStick Series: OLED display, adjustable voltage/wattage and arrow button lock function.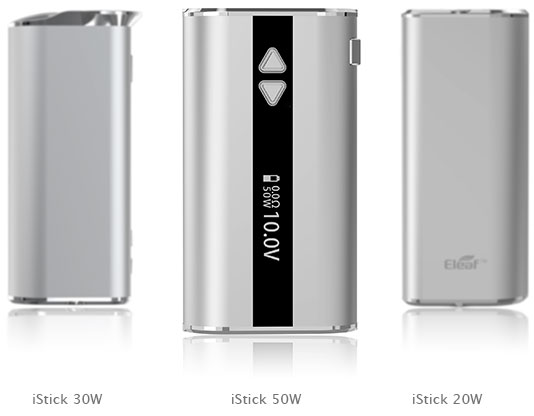 How to charge? iStick 50W can be charged through USB port near the top of battery. It will take 5 hours to charge the battery via 1A wall adaptor.
Loving the new disposable hookah pens but looking for something even more economical? Check out the Refillable Hookah Pens, This Refillable Rechargeable Hookah Pen allows you to buy a hookah liquid for only $7.99 and continue to refill your hookah pen without having to buy new ones. The vapor clouds are large because of the bigger batteries, and the taste is even more explosive! Each liquid bottle is equivalent to about 6-10 hookah pens, depending upon your vaping style (size of puffs, how often you vape, etc).
Hookah Liquids
1 10 ML Liquid is Equal to about 8 hookah sticks.With this set receive:1× iStick 50W 1× eGo Threading Connector 1× USB Cable1× Manual 1× 1A Wall Adaptor
Item number
Eleaf Istick 50 watt Sub Ohm
Currently there are no reviews available for this product. Be the first to write a review.